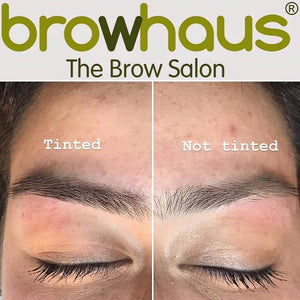 Get the perfect shape and shade for your brows! You can darken or lighten your brow color in just minutes. Your #BrowExperts know what is best for you!
BROWGRAPHY is a 2-in-1 service that combines brow shaping and tinting in one. This is great for people who aren't fully committed to something as permanent as microblading, but also want something that will last a couple of weeks at least.

TERMS AND CONDITIONS:
1. Redeemable at any Browhaus branch nationwide.

2. Book at least 2 days in advance.

3. Contact 0917-88-27697 (BROWS) for appointments or you may message or call preferred branch.

4. You may also book online via Browhaus Online Booking Site - https://browhaus.yodelle.us/

5. Arrive 5 minutes before your appointment schedule.