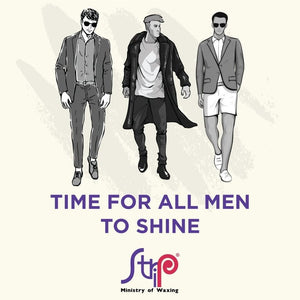 Who says waxing is only for girls?
Gentlemen! It's not just down to the girls to be pruned to perfection; its time to show off your silky-smooth skin! Waxing is common courtesy… groom yourself inside and out 😎 
 Enjoy 50% off when you purchase online! 
THIS IS FOR ONE (1) SESSION ONLY AND REDEEMABLE UNTIL JANUARY 31, 2024 AT ANY STRIP BRANCH NATIONWIDE.