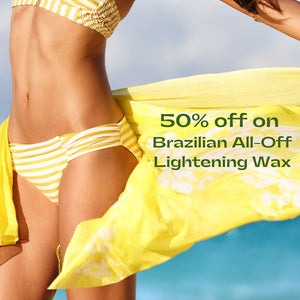 Enjoy 50% off on 1 session of All-Off Lemon Waxing at any branch nationwide. 
Lemon Wax is infused with lemon extract, designed to lighten and brighten your skin with regular use.
The Lemon Wax can help you with those stubborn dark spots and dead skin that wouldn't go away. This wax doesn't just lighten, for those people who don't need it in any way, it helps make the skin better.
Redemption is until November 30, 2023. Book your appointment at least 2 days in advance. For bookings, contact 0917-89-78747 or book online via Book Now.