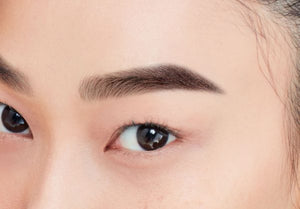 Developed and perfected by Browhaus' dedicated research and develop team, Brow Resurrection creates realistic hair strands from root to tip to give you perfect brows! Unique only to Browhaus, this treatment uses an advance embroidery technique to create natural-looking strokes, resulting in a finer finish compared to other semi-permanent brow treatments that simply weave in parallel hair strands.
BROW RESURRECTION OMBRE
Uses life-like feathery strokes and base for Full Look with Gradient Base Effect
Has a downtime of approximately 7 days
Apply Fix and Build as your after care to ensure your newly resurrected brows, beautifully lined eyes and naturally tinted lips remain picture-perfect.

SPECIAL NOTES:

1. Book at least 2 days in advance in Manila branches. For Davao branch, contact store directly for appointment.

2. Contact 0917-88-27697 (BROWS) for appointments or you may message or call preferred branch.

3. You may also book online via Browhaus Online Booking Site.
4. This offer includes Fix, Build and Anti Wrinkle Eye Patch.