JOIN THE CULT
Cult Favorites houses products and services that are sourced locally and internationally. Every product is carefully chosen to the minute details – to deliver only premium yet simple and classic products, giving more value to money, without compromising quality, safety, and comfort.
I tried my Amazing Blow Dry Secret Quick Dry Shake'n Spray to see if it was really worth my money. I was half expecting it not to work at all, but - surprise, surprise - my hair was dry in about 11 minutes. I highly recommend this product on its own because all you need is a little bit, just enough to coat your hair for it to work its magic

Erica Paredes
Tangle Angel is the brush you will ever need for all your hair needs. Anti-bacterial, heat resistant, anti-static, detangles w/ ease and will never snag your hair!

Alyanna Martinez
I just discovered Maui Babe Browning Lotion last May from Karrots Nazareno and I am a true believer. Instant tan in just an hour. Smell is amazing – it's a blend of coffee and macadamia nut oil. I hoarded 3 bottles as they are always out of stock!

Vanessa Muyaga-Santos of Stella by Tala
For tanning, I swear by Amazing Maui Babe's Browning Lotion. Simply the best and most effective!

Grace Velasco of Divasoria.ph
No more tangled hair because #TheAngelHasLanded. Amazed at how every stroke gives a massaging feeling on the scalp. I might just do the 100 brush stroke rituals again with Tangle Angel.

Jackie Go
I love tanning (much to the dismay of my conservative Filipino-Chinese parents and the BF who has to lug around my heavy beach tote) and one of my favorites for tanning and after-sun products is Amazing Maui Babe.

Yeese Yu of Tory Burch Philippines
Just discovered the amazing effects of using a hi-tech brush like the Tangle Angel. It detangles hair effortlessly and is also anti-bacterial. It's available at the following establishments: Strip Manila, Browhaus, Beauty MNL, Eastwood Mall, and Festival Mall; BLO Blow Dry Bar in Serendra, Rockwell, SM Mall of Asia, and SM Megamall

Agoo Bengzon of Preview Magazine
My long-haired looker likes his cool grooming tool. It is a detangler that's antibacterial, heaven sent for every pet owner.

Tweety de Leon-Gonzales
How cute and spoiled is my new discovery? Yes this is a hairbrush! This one from Tangle Angel is heat resistant, antibacterial and anti static! But more than that, it's a great detangler, perfect for mine and my little one's long and thick hair! Makes for a great blow drying brush too, suitable for all hair types! 

Grace Barbers-Baja of TheSpoiledMummy.com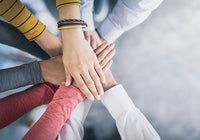 OUR CULTIVATORS
We bring you products of envy, covetable with the click of your fingertip. Ease into a lifestyle of aspiration with specially curated products for the most discerning of individuals.  We aim to please. Armed with impeccable taste and lust for the unique, we always have an eye for spotting a future Cult Favorite.