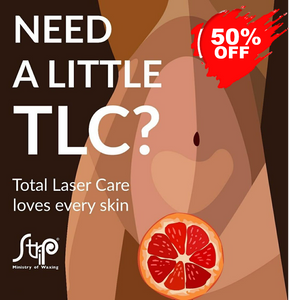 STRIP ICE laser hair removal is our fuzz-free, pain-free and revolutionary experience for semi-permanent hair removal. STRIP ICE uses beams of specially filtered light to effectively stop hair growth at the root, preventing unwanted fuzz from sprouting back. 
This voucher is for 6 SESSIONS of Strip Brazilian Ice valid for 2 years upon purchase.
TERMS AND CONDITIONS: 
1. Redeemable in all Strip Manila branches.

2. Book at least 2 days in advance.

3. Contact 0917-89-78747 (STRIP) for appointments or you may message or call preferred branch.

4. You may also book online via Strip Online Booking Site - https://strip.yodelle.us/

5. Arrive 5 minutes before your appointment schedule.